Dr. Benjamin Schumann
I am one of the most experienced simulation-modelling consultants in the world.
I solve complex operational and strategic decisions for my clients. In essence, I recreate your business problem virtually as a simulation model.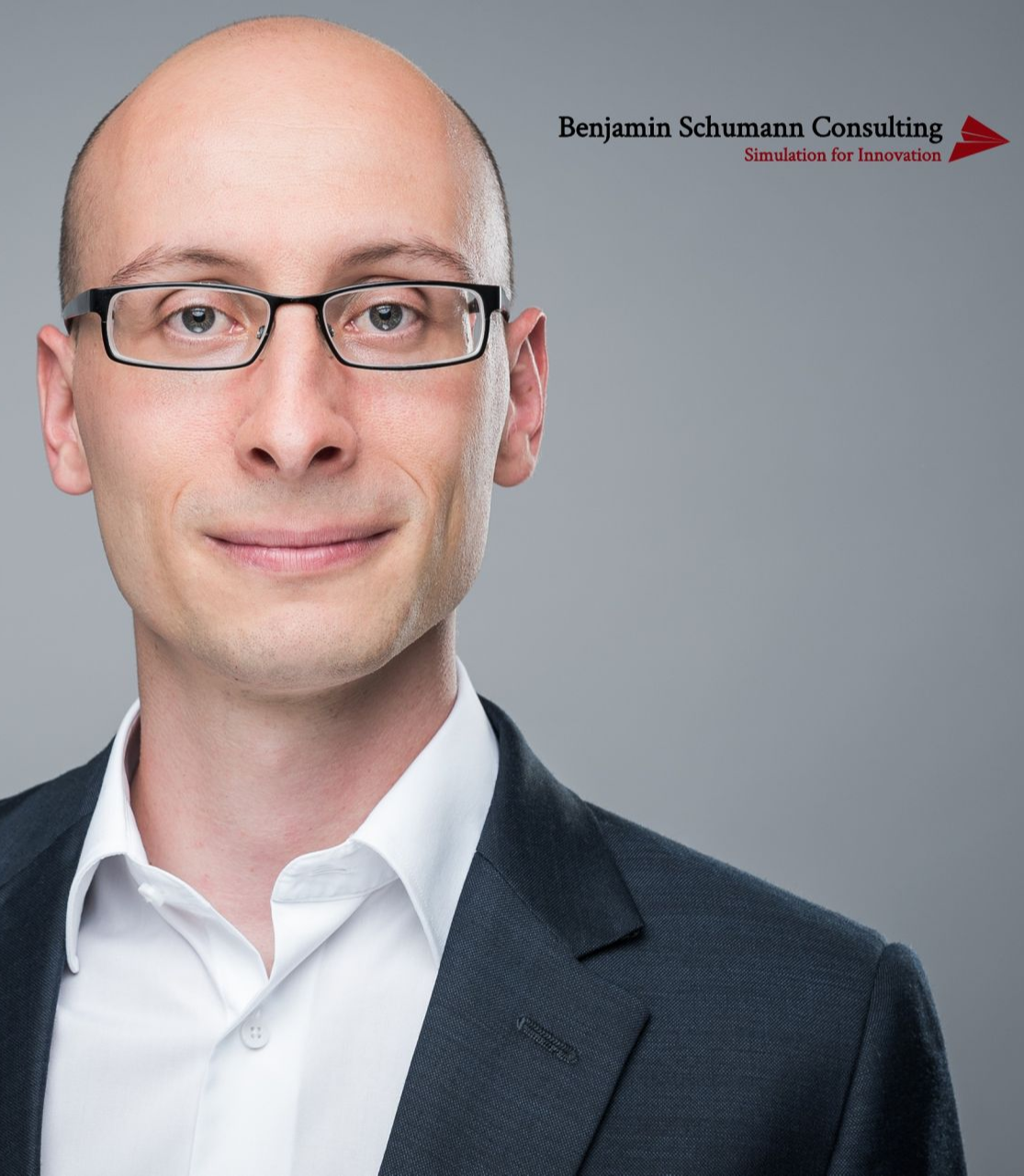 "Ben is one of the most experienced AnyLogic users in the world!"
Andrei Borshchev
CEO, AnyLogic
15 Years of Experience
Clients served on 4 continents
AnyLogic training courses delivered
I believe Ben is one of the best simulation experts in the world. The amount of knowledge we learned in one hour has been equal to days struggling by ourselves.
Mehdi H., Harvard University
Ben is a true expert in simulation modelling, and I would strongly recommend his work, which is always of high quality.
Paul Edkins, PWC
Benjamin is an exceptional professional [...]. It is a pleasure to work with Benjamin and to learn from him.
Sri Jagannathan, CEO Yogeo
Satisfied clients
Any system | Any scope | Any industry | Any problem | AnyLogic!
You will not find many simulation modelers matching my breadth and depth of experience. From modelling quick demos in a day to intricate digital twins of entire factories or supply chains, I have done it all.

In a nutshell, I recreate your business problem virtually as a simulation model. We can then test any hypothesis and turn it into a decision-support tool.
Simulation
Simulation is a key technology in the modern world to understand business problems of any kind.
I am an qualified simulation practitioner with almost 15 years of experience.

My core competency lies in understanding, modelling and analyzing processes and business problems in the almost any industry (from gold mines to aerospace, from hospitals to business games).

I create models applying discrete-event, system dynamics and agent-based modelling paradigms. Uniquely, I have extensive experience in combining paradigms to suit your problem best and not be limited by technology.
Agent-based modeling
In agent-based modelling, we study how agents interact with each other. This allows us to see the effect of seemingly small events upon the entire system. These agents can be anything: competitors, cars, goods or even aircraft-engine screws!

I have applied agent-based modelling in various industries playing out its unique advantages over traditional modelling techniques (especially if combined with other paradigms).
Created with